Do you know that your child must visit the dentist for the first time before his/her first birthday? Even if your child does not have single or many teeth, it is still important to get his/her mouth evaluated by a paediatric dentist.
At the same time, you must also know that good oral care should start from infancy. So, it is essential for all parents to make their children learn good oral habits from their childhood only. Obviously, the first visit to the Thornbury dentist comes with some anxiety, but you have a number of ways that help you ease your child while visiting the dental clinic.
Let's start with choosing the best Thornbury dentist for your child's first visit
It is very obvious that when you take your little one for the first physical checkup, you will take him/her to a paediatrician. Just like paediatricians who are specialized in treating children, the paediatric dentist also works in the same way, which means this dentist is specialised in treating younger patients for their dental needs.
A paediatric dentist has undergone special training and qualification in child development and behavioural management that prepare children to get treated with dental problems. These dentists focus more on creating a friendly, relaxed, and energetic environment to make children relaxed and help them ease their fears.
For the best Thornbury dentist for your child, you can ask your friends or family for recommendations. Also, if you have dental insurance, it would be easier to get the list of providers.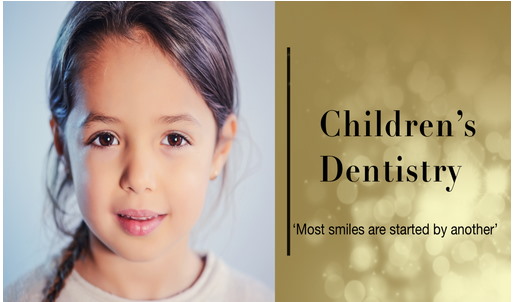 What to expect at the first dental visit of your child?
It would be extremely difficult for the parents to prepare their child for the first visit to the Thornbury dentist if they don't know what to expect. To make things easier, it is very important and beneficial to inquire about how the dental clinic handles the children's first visit.
It is also important to keep in mind that that first visit does not just consist of an introduction and making your child comfortable, but it will include an examination as well. The dentist will examine your child's mouth to determine the overall dental health. He/she will also check for the possible signs of decay. The dentist will also ask for oral hygiene habits not only for the benefit of your child but for your benefit as well.
Prepare for the child's first dental visit
The dentist or his/her team may ask you certain questions regarding your child's dental health. This will help in easing you for the visit. Being the parent, you can also do certain things that can help you make the situation smoother and easier.
Inquiring about an office tour can help you familiarise yourself with the location and layout of the clinic.

You must also don't forget to discuss the special needs of your child as it will help in making your first visit a successful journey.

You can take your child's favourite toy with you. Also, many Thornbury dentists for children have colourful or character-themed rooms to attract children and make them feel at ease.

You must schedule an appointment by keeping in mind that your child is fed and well-rested. Always make sure that the first visit to the Thornbury dentist of your child must be after nap time or lunch.
At-home practice
Once you are ready with your expectations at your child's first visit, now it's time to work with your child. Never make the first visit to the dentist a surprise. You must start discussing the visit with your child and make him/her understand the situation in a friendly way.
You must talk with your child about what will happen in the clinic and why it is necessary to make the visit to the dentist. It will help you to put your child at ease and will make him prepare for these things.
At the dental clinic
Reaching the dental clinic early will help you in making your child feel comfortable and at ease. It is also a good idea as you get enough time to complete forms and other formalities. Also, don't forget to bring your child's favourite toy or book so that he/she can play with it while you wait for your meeting.
Being a parent, it is only you who can help your child remain calm, patient, and positive all through the appointment. Encourage your little one to be excited about new things. 
Final Words
Once you start with the child's first visit to the Thornbury dentist, make sure to take your little one regularly for routine dental checkups. Also, make your child learn good oral hygiene practice and make them understand the importance of good oral health.