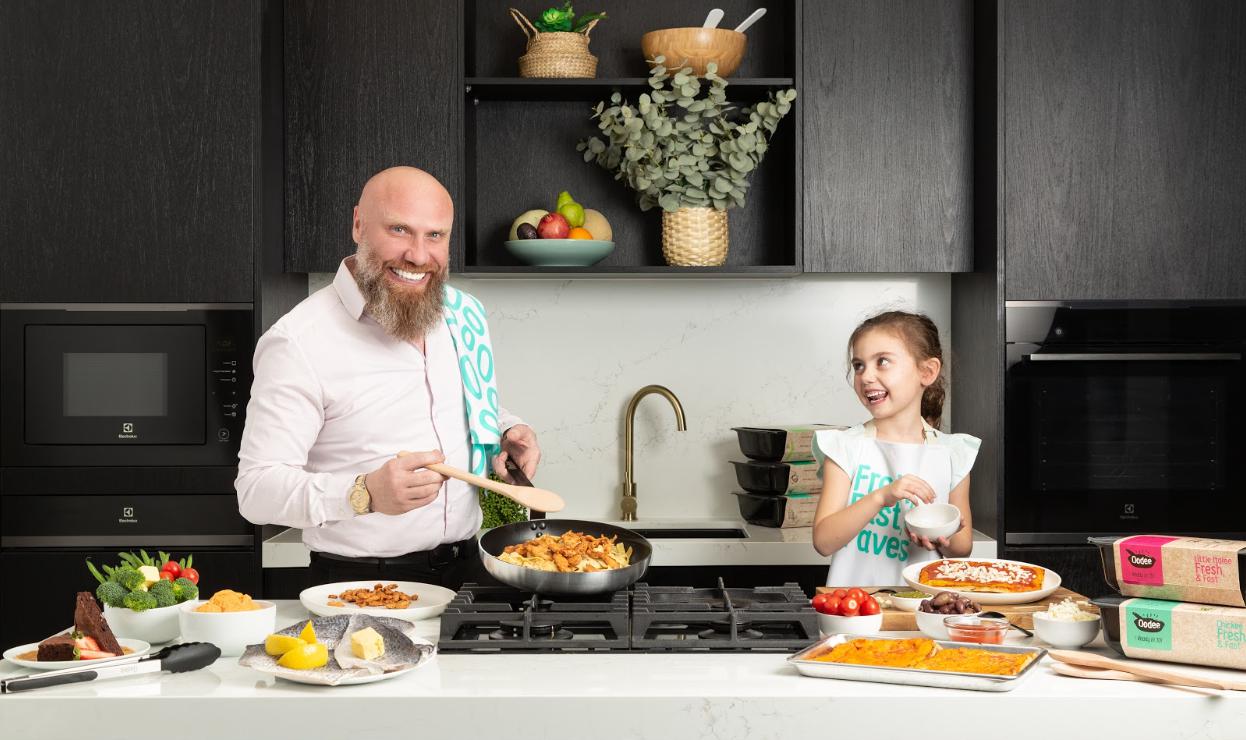 Rami Ykmour, the founder of family restaurant chain RASHAYS has just launched Oodee, the first restaurant-quality meal kit with a same-day delivery service. The meals use the freshest ingredients from local Sydney farms and take less than 10 minutes to cook.
Oodee meal kits come washed, chopped and ready to go from pan to plate in a matter of minutes – perfect for hectic families and busy lives.
All meals have been developed by a professional chef to ensure a restaurant-quality experience at home with over 50 meals to choose from; including RASHAYS' best-selling Creamy Chicken Fettuccine and a light chicken stir-fry with only 258 calories.
Oodee fills a massive need in the market by offering fresh meal kits which can be delivered to your door on the same day. "Today, people can order anything online and have it delivered within hours – so why does home-cooked food have to be any different?", said Ykmour, Oodee founder.
Unlike other meal kits, Oodee doesn't pre-cook anything; every ingredient comes fresh, ready to be cooked from scratch at home in a way that saves time and ensures no food waste. Everything is carefully prepared to include the right amount of fresh ingredients right down to the oil, salt and pepper.
"During this time, it's important to react to changing customer demands as more people opt to eat in. Oodee offers a fast, convenient way for time-poor families to cook restaurant-quality meals at home. I love nothing more than spending time with my daughter in the kitchen feeling like a chef" said Ykmour. "I'm also very proud to have a product that is supporting local farmers at a time when they need it most by using their amazing fresh produce and continuing to provide high quality meals to Australians."
All meal kits are ready chopped, pre-packed and delivered by 5pm on the same day (if ordered before 11am to the Sydney metro area). Pick your Aussie favourites online
HERE
.  
ABOUT OODEE
Oodee delivers fresh, fast (ready in 10 minutes), no-prep Aussie favourites to your doorstep. At Oodee, we love farm-fresh ingredients, using the finest local ingredients to create delicious seasonal recipes. We only work with trusted suppliers and ethically sourced products - our chicken is RSPCA approved, and our meat comes from MSA (Meat Standards Australia) suppliers. We all deserve to cook less and enjoy every moment with our loved ones! Oodee makes this possible, delivering great Aussie tastes to your home, made with your loving hands.